OUR ACCELERATORS WIN BIG
We bring new ideas to life and exemplify innovation.
Technology for client-centric accelerators developed by our very own Retail labs. OUR ACCELERATORS WIN BIG.
RE-IMAGINING SHOPPING JOURNEYS, AI for enhancing Retail Experiences, Get Data Work Hard and Deliver More – Experience Commerce. Digital Delivery Capabilities – Platform Strategy, Engineering with Omni Channel Operating Model – Proximity+ , Agile+, Co-Build+, Learning.
Developed by our very own Retail Labs
MICRO SERVICES FRAMEWORKS
Flexible content management and intelligent site search and merechandising to API-first eCommerce.
Utilize our API-based headless architecture to fit in with existing commerce platform and front-end technologies.
OMNI CHANNEL FULLFILMENT
Automate order management across systems and processes viz. Split Shipment, Cross Dock, BOPIS, Returns, Manage Exception, Curbside Pickups
DATA RECONCILLATION – ETL TAPS
Connects structured and unstructured data from disparate sources for a single source of truth.With a modular approach, supports varying business needs and digital transformation strategies
ECOMMERCE TEST AUTOMATION
Automating front- and back-end processes for monitoring and testing purposes can help, Ensuring the availability of an online shop and Continuous monitoring of the operational status.
SELF CHECKOUT – SCAN & GO
Payments through smartphones and check-out by scanning a QR Code at the exit gate. Scan the tag of the article you want Click Add to cart Make payment via app using your credit card, debit card or UPI Once you make the payment, you'll get a QR Code. Scan this QR Code at the exit and leave the store.
RETURNS MANAGEMENT
Return items sorting & consolidation Sync back to the original inventory Return to warehouse, vendor or dropshipper. Business rules define eligibility & logistics to streamline the returns chain.
VIDEO COMMERCE
Shoppable Video Commerce Platform Video-synced Product Listing Advanced/Granular Search
CUSTOMER JOURNEY MAPPING – AI
Connect all digital path-to-purchase touchpoints — search, navigation, recommendations and content
TRADE PROMOTIONS
A unique solution to ensure better collaboration with vendors for better pricing negotiations and rebates on early payments. higher visibility of vendor performance, reducing the risk and improve the financial controls.
VENDOR PORTAL
Vendor Portal provides business the ability to empower their vendors to efficiently manage the preparation, packaging, and dispatch of orders by extending visibility over operations.
DIGITAL SHOPPING MALL
Mall customers in accessing all the facilities within the mall through their mobile devices. Features viz. loyalty program, Events, Navigation, Promo etc.
ENDLESS AISLE
An aisle that never ends! Browse through the entire product catalogue than not just that is displayed in-store and place order in-store. Endless the AI driven In-store shopping concierge to compare products, read review from multiple portal
Our accelerators WIN BIG. We bring new ideas to life and exemplify innovation. Developed by our very own Retail labs.
Create innovative products, services and business models that generate new digital revenue streams.
Define a strategy and execution plan to retire, replatform, rebuild or remediate your enterprise systems.
Adopt cutting-edge technology practices and tooling to create scalable, long-term digital business models and processes.
Grow, scale and sustain application management capabilities, processes and people to become a customer-centric digital organization.
Maximize the benefit of the cloud with the right organizational structures, platforms and technologies.
Enhance and evolve skills, practices, structures and team cultures to have a high-performing agile software delivery capability.
DEVOPS & CLOUD MIGRATIONS
Digital Reciepts
Go paperless! Dynamic line items, easy returns, gift receipts, personalized content, multi lingual, multi currency, customer feedback, loyalty balance, web links
AI Based Personal Stylist
Physical product context as the fulcrum of experience and seamlessly integrates with digital suggestions of relevant combinations. This life-size digital – physical representation enhances
Facial Recognization
Target content in digital display, personalization after linking to loyalty program.Analytics information about the demographics of the customers visiting the store
Returns Management
For the consolidation and modernization of the returns process use of RMA (Returns Management Application) module and Scale (WMS) features of a new SAAS solution for Reverse Logistics (Inmar) for Brand Aggregator
Locker Box
Consistent User Experience, both for Retail Colleagues as well as for the customers of the Food Retailer."API based product" that can integrate with the underlying hardware to provide a "seamless customer experience" through a scalable locker solution
Digital Receipts solution
Digital Receipts solution (eReceipts) that integrated seamlessly with leading Pharma Retailers (3500 stores) existing tills and POS software and check-out process
Endless Aisle 
Endless Aisle Enabled Luxury writing instrument retailer customers in stores to virtually browse or order a wide range of products that are either out of stock or not sold in-store and have them shipped to the store or their home
Commerce BI
Ecommerce data accessible and maintaining control with ETL Singer Framework , data sent to the Tableu (BI) tool for better insights for large Fashion Retailer
Roaster Management
Forecast and optimally manage staff in order to meet customer demands for UK Food RetailerRoster Management has been designed to handle complex work schedules by further simplifying the processes and tasks associated with shift workers, making workforce planning seamless and effective
Catalog Automations
Catalog Automations that centralizes marketing and technical information for product listings and catalogs. Automation drives the Data Governance maintains consistent and structured data within the organization
Reaching the Next Generation
Reaching the Next Generation of Gourment Food Retailer Shoppers to create a strong omni-channel presence with programs such as e-commerce Pick-up, Delivery, and Ship to Home.
AI/ML driven REPLENISHMENT
AI/ML driven REPLENISHMENT that automatically determines the inventory levels, indent , PO generation for 150 Store Grocery Retailer
Reconcillation Framework
Reconcillation Framework, customer facing platforms, backend systems with advanced ETL frameworks building pipilines for superior customer insights
Order Automation
Automation of Order orchestration incoming orders, order status, shipments, and deliveries in one place, makes it easy to have customers buy, receive and return their orders anywhere
Virtual Receptionist
Virtual Receptionist and Point of a Services in Personalizing the customer profile to offer a better shopping experience with smarter checkout "Scan as you Go" on Mobile

Singer
Simple, Composable, Open Source ETL.Singer powers data extraction and consolidation for all of your organization's tools.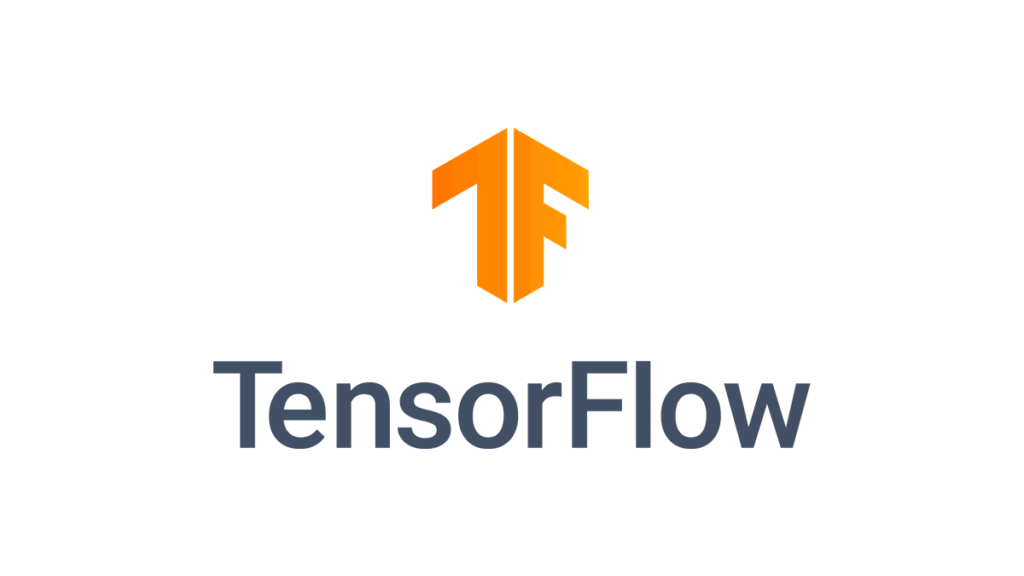 TensorFlow
End-to-end open source platform for machine learning comprehensive, flexible ecosystem of tools, libraries and community resources to build and deploy ML powered applications
Want to talk to us about your digital needs?
We'd love to hear from you!